performance
Schillerplatz, Vienna AT






OBSOLET invites you to the interactive print performance 'MONEY MAKER'.
We produce the bills, you cash in!

💲 Original money printed by OBSOLET!
💲 A little incursion through the who's who of Austrian corruption history!
💲 Use your prime time and get hold of limited bills from OBSOLET!
💲 In the well-known MONEY MAKER tv-show's manner, you have 30 seconds to make money in the money shower!
💲 A pure moment of shower-happiness! Don't forget the final position - there is a lot to be gained here!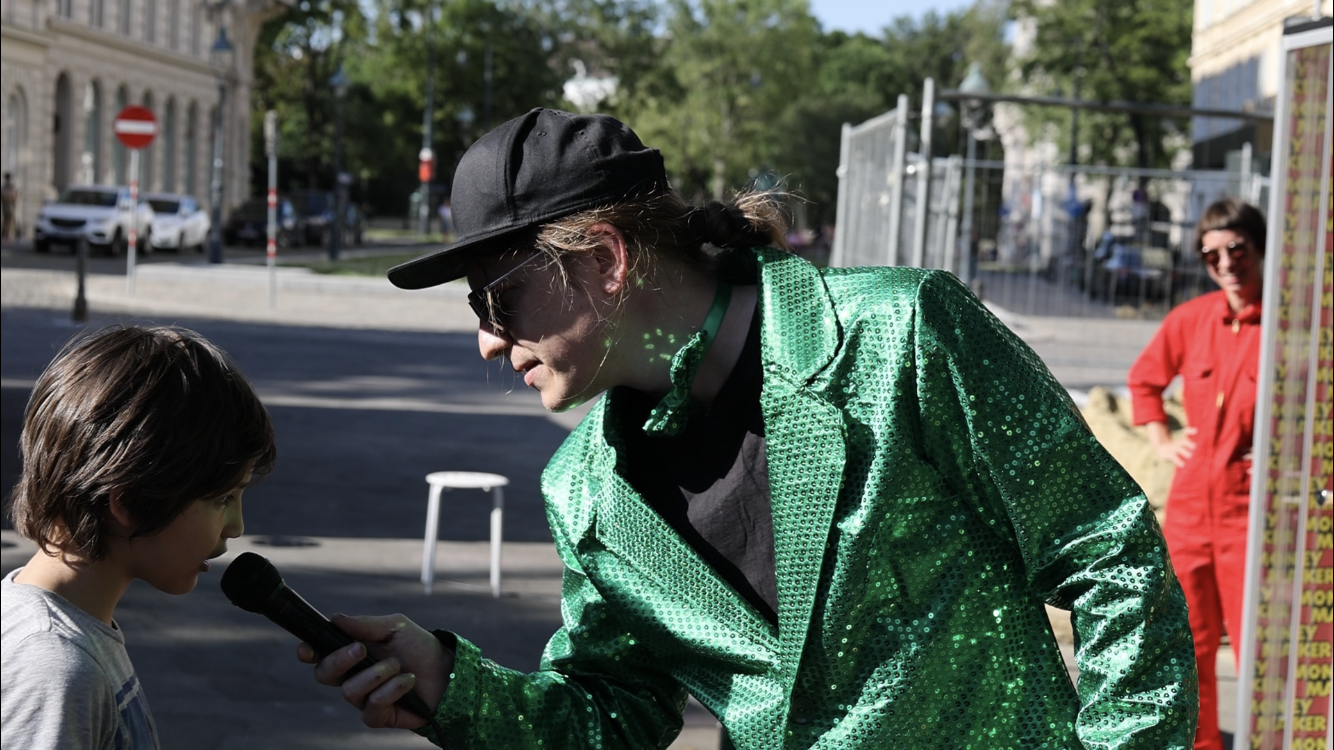 The Money Maker performance plays with the desire for money. The desire to enrich oneselves is connected to a socio-political level. Hence, although the bills are the promised profit, they exemplify the continuity of political corruption in Austrian politics. Corruption means bribery and corruptibility. According to Transparency International, corruption is an abuse of power for personal gain. It doesn't always have to be about money, it can also be about status and positions.

'Political corruption' in the narrower sense describes the use of a public office for one's own private benefit or for the benefit of third parties, while at the same time causing harm to the general public. Personal enrichment, striving for power and assigning posts to friends, misuses the act of giving as a constituent element of friendship. Furthermore, it undermines community-related and binding decisions in social coexistence, which is often about the fair distribution of resources. So the harm to the general public is not only monetary, but also moral and symbolic.

Money Maker approaches this contentious political and social issue in an ironic way. The own desire to rake in money is addressed. Like a lottery in which it is supposedly possible for everyone to find personal happiness. Because what is luck other than to be bathed in money! But only the who-is-who of political corruption falls on our heads. It is not about individuals but showing the structural continuity of corruption in recent Austrian political history.

We therefore ask ourselves: Do we want to live in a society in which self-interest and personal enrichment take precedence over the public interest and fair distribution is a mob's battlefield? And we answer: YES! Money is our best friend! We produce the most precious goods, the most beautiful flowers, our local money production does not have to hide in the back room, we show our mimeographs and bring apparently obsolete printing techniques and bills to the people. We are now taking the problem into our own hands. An act of charity in which we compensate for the financial damage that has been done to us! You can print your own bills by lending a hand!




credits: Johanna Eder (photoghraph). Pia Huemer (video stills).